MYSTERY & INTRIGUE UNDER THE SPIEGEL BIG-TOP
DON'T MISS THIS OUTRAGEOUS AUSSIE SHOW!
Don't miss out on the perfect seats!
Want to be part of the action?

Enjoy the VIP experience?

FLOOR Seats or FLOOR Tables are just for you!
Feeling thirsty but want to stay in your seats? Book your spot in our
A Reserve section and UPGRADE to Premium A Reserve to have your own personal server look after you!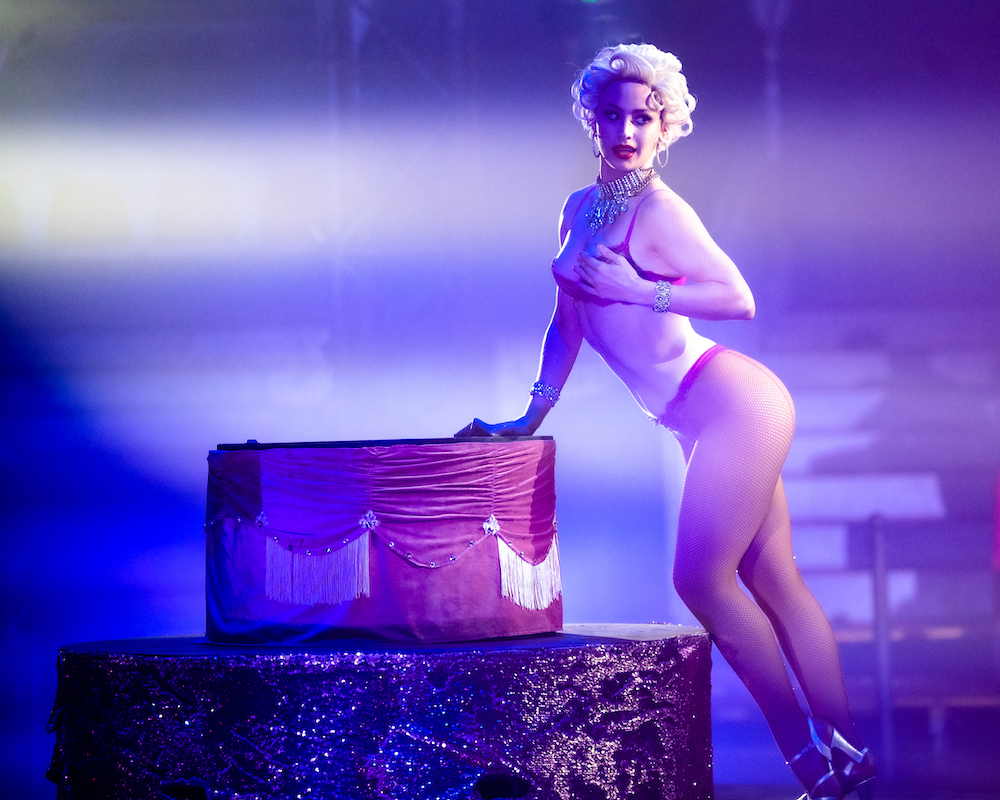 "Excellent show, extremely entertaining.
I really loved it."


"Awesome show, wish we could get more tickets to another show..highly recommend."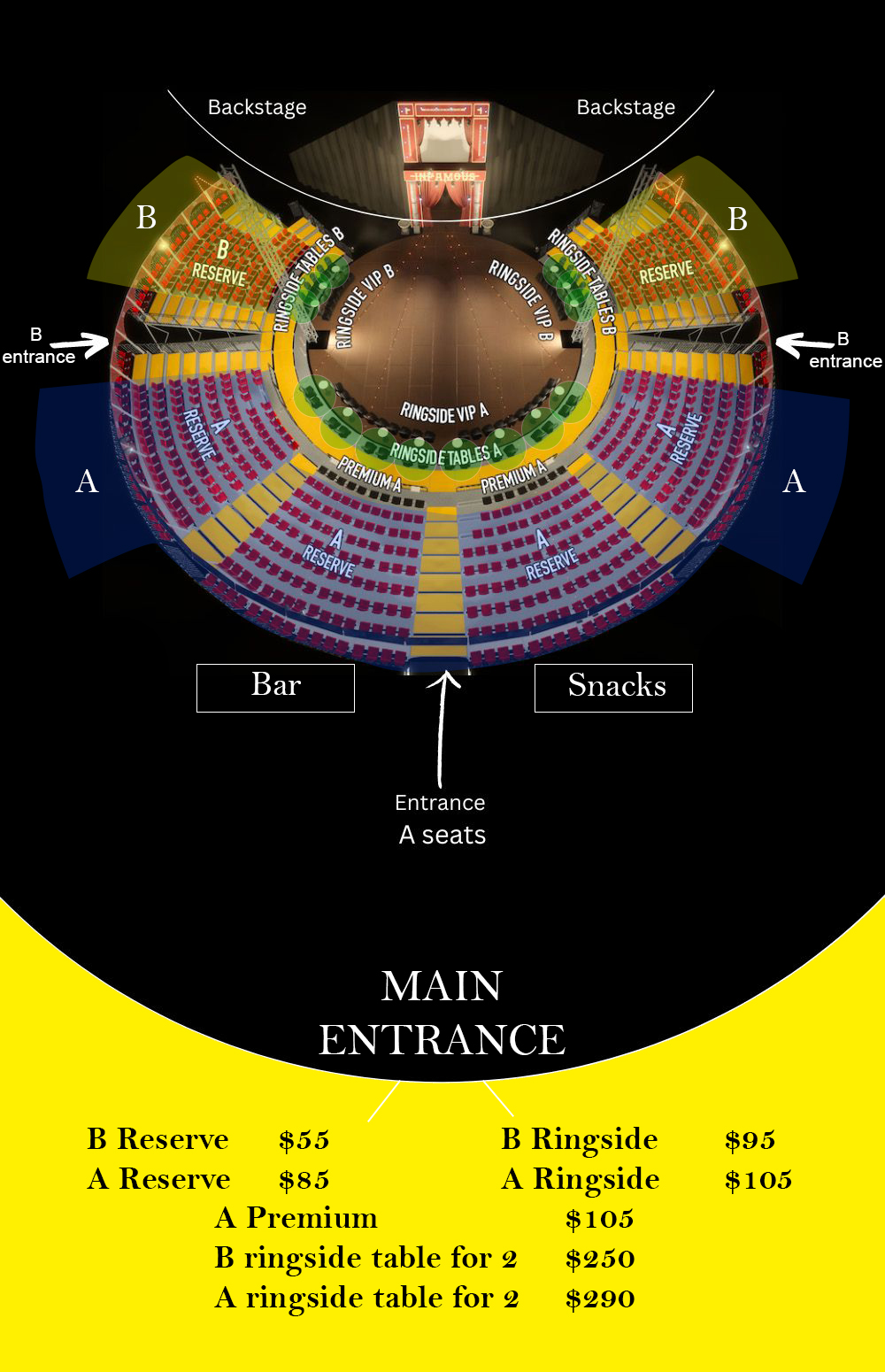 Seating section
A Reserve: front view chairs raised 8 rows = $85 (380 seats) opening night 180 seats for sale
B Reserve: side view chairs raised 8 rows = $55 (200 seats) opening night 0 seats for sale
Floor SEAT Tables
(called ringide on map)
A Reserve: table with a front view for 2 = $290 8 tables (limit 16)
B Reserve: table with a side view for 2 = $250 6 tables (limit 12)
Tables are an intimate seating for 2, situated BEHIND the front row ringside. They come with snacks and a bottle of bubbly (when permitted by local licensing laws).
* Please note these seats are sold in pairs so select 1 to accomodate 2 people
FLOOR SEAT Chairs
(called ringide on map)
The very 1st row on stage , right in and under all the action, please note these seats are not for the faint-hearted!
Floor Seat A Reserve: (front view) = $105 (limit 20)
Floor Seat B Reserve: (side view)  = $95 (limit 12)
Premium A: The very 1st row of our raised A reserve section, these seats are extremely limited! All seats have a personal beverage tray and a complimentary popcorn.
Premium A: $105 (limit 16).
All seating is usher-allocated on a first in, best seated basis, doors open one hour before Showtime.
Accessible seating
For customers in wheelchairs we suggest the B Reserve section. For customers who can transfer, the A Reserve and Premium A Reserve are an option; we will store your chair close by. We highly recommend arriving 1 hour before Showtime so our ushers can best assist you.
For all other seating please call our booking number Wednesday to Sunday.
Taxes AND SERVICE FEES
Please note these are added onto ticket prices by the ticketing company to comply with government requirements and are out of our control.