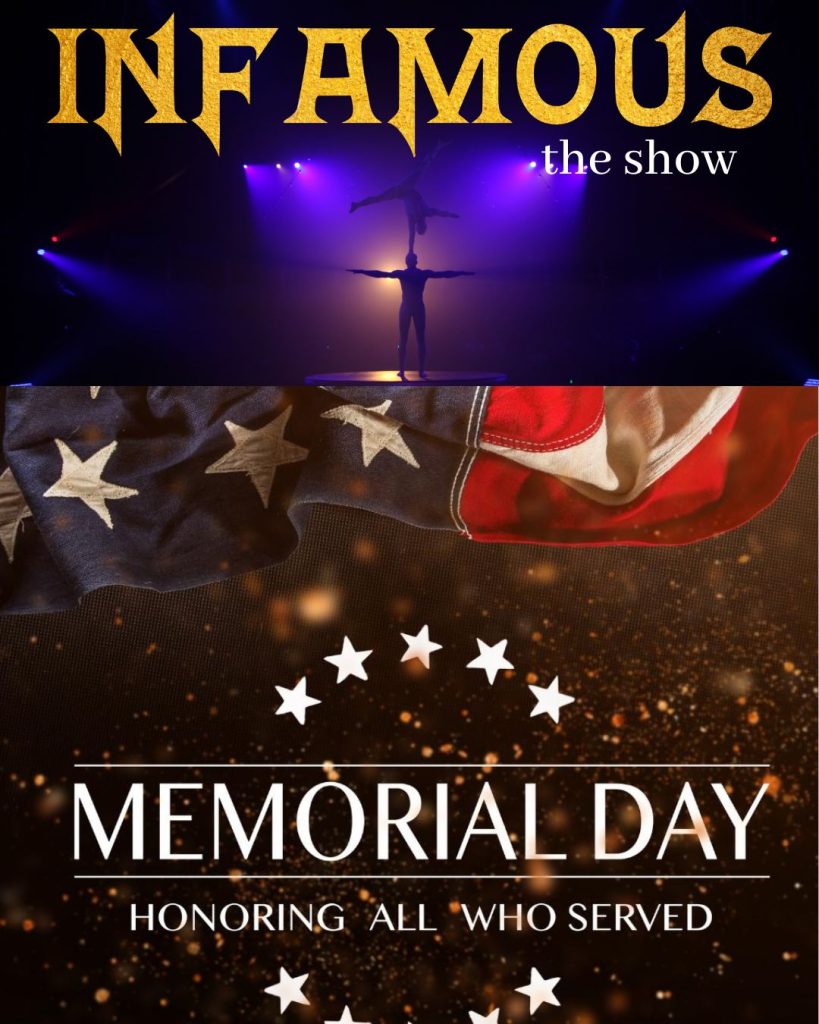 To commemorate Memorial Day, and to show our appreciation for the United States of America, that has allowed us Aussie's to come over here and perform in the land of the free, we are offering a 50% discount for our final weekend here in Savannah!!
This will allow anyone and everyone to attend our show! (over the age of 15)
Use code MEM50 at the checkout!
FINAL SHOWS 26TH 27TH 28TH
7804 Abercorn Extention,
Savannah, GA 31406
Doors open 6:30pm, seats must be taken by 7:20pm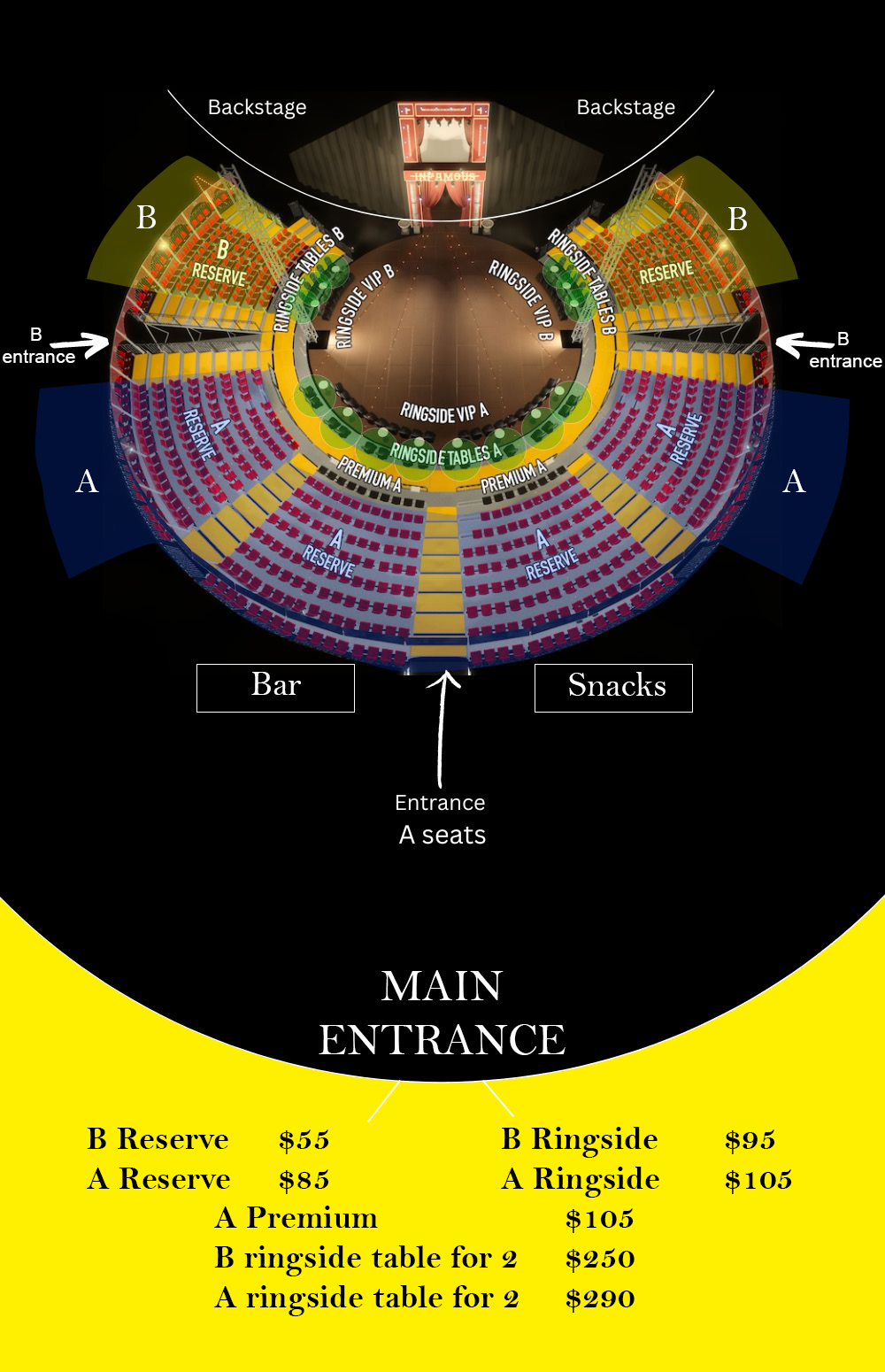 FLOOR SEATS
The very 1st row on stage , right in and under all the action, please note these seats are not for the faint-hearted!
Floor Seat (ringside) A Reserve: (front view) = $105 (limit 20)
Floor Seat (ringside) B Reserve: (side view)  = $95 (limit 12)
Ringside Table B: (side view)  = $250 for 2 (limit 6 tables)
Ringside Table A: (front view)  = $290 for 2 (limit 8 tables)
BLEACHERS
Premium A: The very 1st row of our raised A reserve section, these seats are extremely limited! All seats have a personal beverage tray and a complimentary popcorn.
Premium A: $105 (only 16 available).
Reserve A: $85
Reserve B: $55
All seating is usher-allocated on a first in, best seated basis, doors open one hour before Showtime.
Accessible seating
For customers in wheelchairs we suggest the B Reserve section. For customers who can transfer, the A Reserve and Premium A Reserve
are an option; we will store your chair close by. We highly recommend
arriving 1 hour before Showtime so our ushers can best assist you.
For all other seating please call our booking number Wednesday to Sunday.
3450 Wrightsboro Rd.,
Augusta, GA 30909
Four Seasons Town Center,
Greensboro, NC 27407