A celebrated seventh-generation circus performer whose full-time passion is producing "Infamous"
A concoction of world-renowned circus acts and tasteful promiscuity is brought to the classic spiegeltent show. Its audience feasts on a banquet of non-stop, breathtaking performances, including aerial acts, hand-balancing, slack wire, juggling, and much more. All with a side of raunchy cabaret for dessert.
'Infamous', first debuted in Perth, Western Australia in 2017. The immediate success of the production convinced Joseph to take a national tour of Australia, and it has not stopped touring since launching, wowing every major and regional town it visited with sell out shows.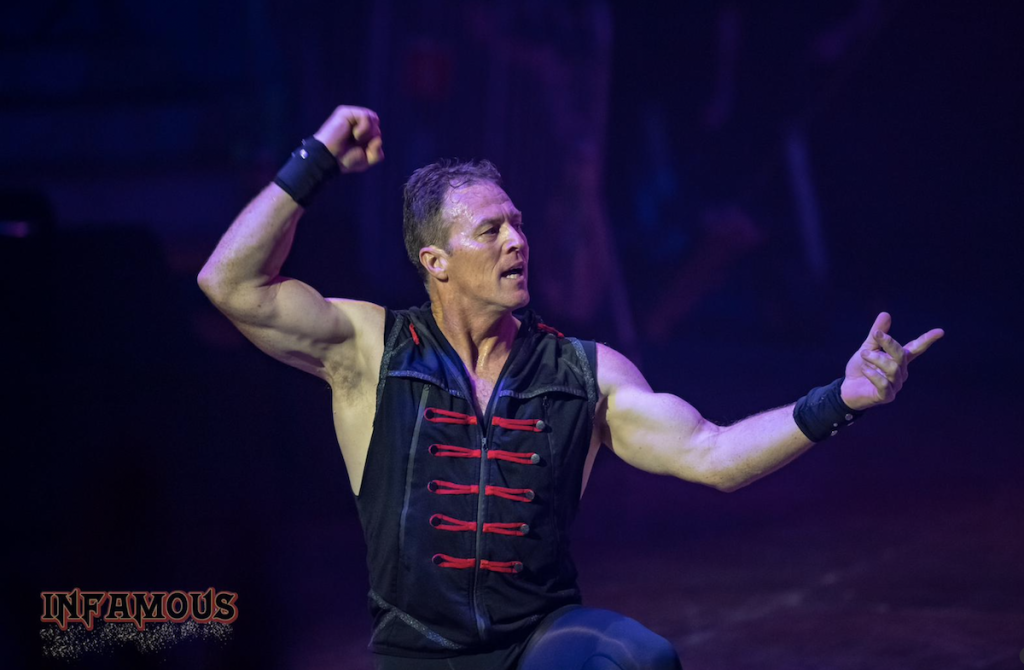 With the success of Cirque Du Soleil, Paranormal Cirque and Cirque Italia we know there is already a strong public interest for contemporary, intimate theater performances. This is what brought Infamous to the USA.
What truly makes 'Infamous' different from similar events is our unrivaled WHEEL OF DEATH. We are one of the few shows in the world that perform the forward somersault on the outside and the two-man high stunt, due to their complexity and danger.
These famed seventh-generation circus performers were sought after by Baz Luhrman for his production of Moulin Rouge.
We are thrilled to be bringing a new flavor of Cirque to the USA with "Infamous" and can't wait to show off more than our cheeky accents. With our family of twenty dedicated individuals and a fully-equipped, semi-permanent spiegeltent, we have everything established to provide showstopping performances all over the USA.
(NSFC) Not safe for children!
We perform five nights a week (Wednesday to Sunday) for a continuous four to six week period in each location, with almost all of our shows reaching a sell out capacity of 600 people. Don't wait to book!
"Infamous" is a two hour feast for the eyes, with a ten minute intermission.
Doors open one hour before the show.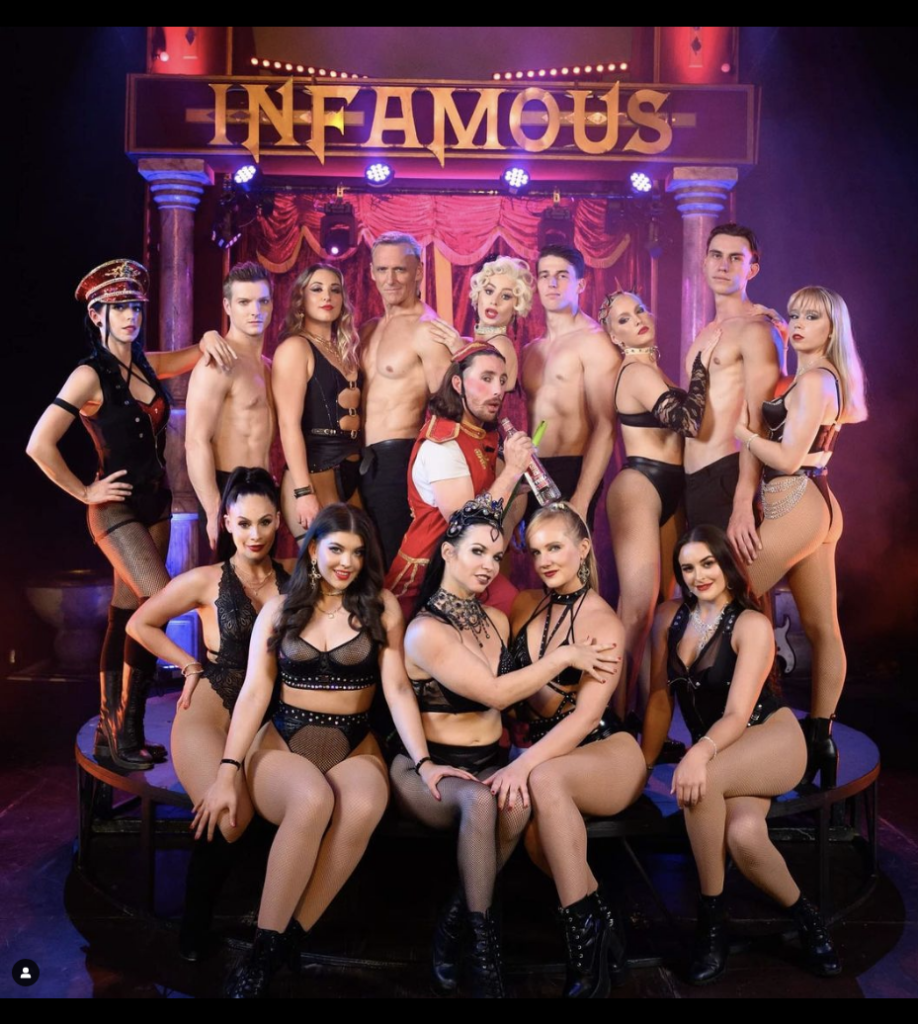 There are 20 handpicked, dedicated cast and crew who travel with the show full-time.

"Phenomenal talents, thoroughly entertaining"
We perform under a fully equipped, personally designed, semi-permanent Spiegel Big-Top tent, with a seating capacity of 600 guests. Unlike other Cirque shows who cram in over 2000 patrons, with Infamous you get an intimate, close up view of the show with comfortable seating space so you're not knocking your neighbor everytime you laugh or gasp.
Fun Fact: A spiegeltent is a large traveling tent, constructed from wood and canvas and decorated with mirrors and stained glass, intended as an entertainment venue. It is a dutch term meaning "mirror-tent".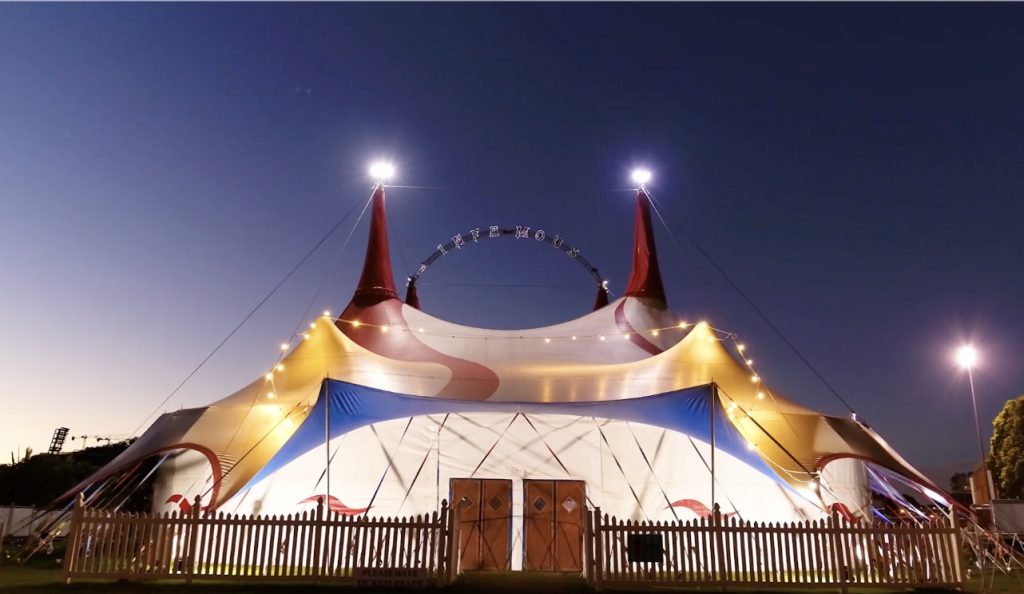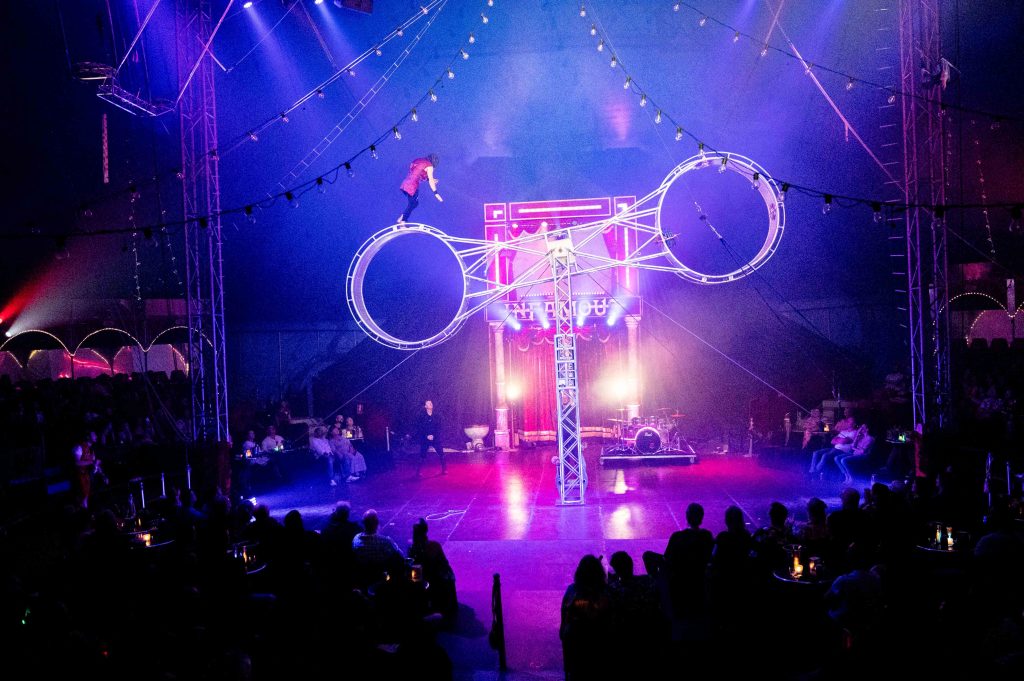 Our unrivaled wheel of death show is one of the few in the world that is done with the forward somersault on the outside!

FUN FACT: The Wheel of Death is said to have originated in America during the early 1930's and was also known as the Space Wheel. Some early versions were performed by a single artist and incorporated a counterbalance on the other end.

"This is the best show that I have ever seen, we ended up just booking more tickets for 2 weeks time. Guys you are amazing !!!!"